Mumbai: On Sunday, Bollywood actress Shraddha Kapoor joined the protest against felling of tress in Mumbai's beauty, Aarey Forest. She stood among the commoners with a placard and shouted slogans in support on saving the once-beautiful Aarey Forest.
Come rain or storm, ShraddhaShraddha Kapoor stood strong, right besides the crowd of hundred, in a non-violent yet loud protest against saving the Aarey Forest. The actress even went live on Instagram in order to educate her fans about the ongoing protest, urging them to join it and raise their voice against the mishap.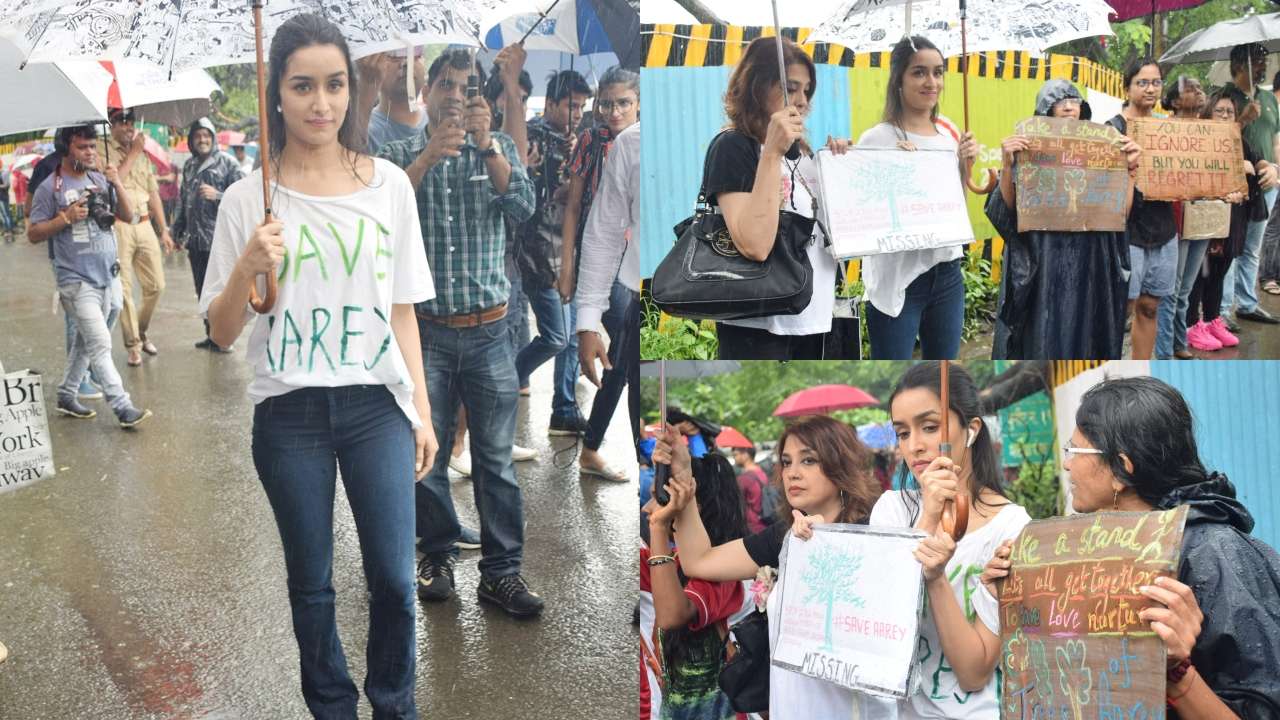 BMC had approved chopping off 3,000 trees for Mumbai car shed project, which has shook Mumbaikars. More so, the Tree Authority of BMC permitted Mumbai Metro Rail Corporation (MMRC) to cut 2,232 trees from the locality, while 469 trees are planned to be relocated for construction of car service.
Shraddha Kapoor, while sharing about the movement on Instagram, wrote, "Trying to do my bit. Went live on my insta sometime back to show you all how so many people have come together to stand up against this. 2700+ trees are slated to be chopped down for the Metro. Unacceptable. Shocking. As if we don't have enough environmental issues already. As if Mumbai doesn't have enough pollution already. And permission is granted to chop off the lungs of the city.
Tiger Shroff was also among one of the celebrities who came out in support of the cause, even if not physically. Shraddha, whose movie Saaho, alongside Prabhas, released in theatres recently, has been making noise at the Box Office. She is also awaiting the release of her next with Sushant Singh Rajput – Chhichhore. The actress, despite being occupied with promotions for her film, made time for the protest.